Resume
Andrea Schoening was born in Duesseldorf, Germany and now lives and works in Venice, California. She is also a licensed Architect and owner of STUDIO SCHÖNING ARCHITECTURE.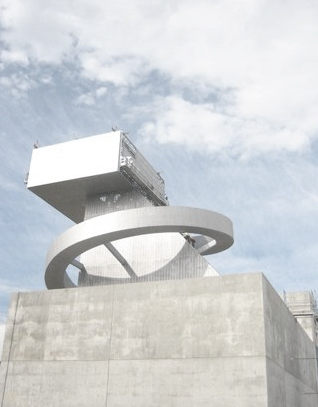 She brings a unique breadth of international experience encompasses both Art and Architecture to her paintings.
During the past ten years, she was overseeing several international award winning projects for the prestigious Viennese Architecture Company Coop Himmelb(l)au, two of them being BMW World in Munich and the High School #9 in Downtown Los Angeles.
Her paintings can best be described as abstract expressionism, but she infuses it with explorations in abstract surrealism, automatism and minimalism. Her work has no visual reference in this world, so she takes hers from a  dream-like place. She's fascinated by the beauty of things and its inherent, often unexplored richness and depth.  She shows you a glimpse into a fleeting world of sometimes grotesque structures and creatures while capturing the beauty of the core of the thing itself.
Schoening approaches every new painting with an impression where she paints the structure, or skeleton first, then through colors and shades, layer upon layer, she builds the massive body of the other-worldly matter into structure.  Sometimes torn. Sometimes left up on a string in the air. Always uniquely her own.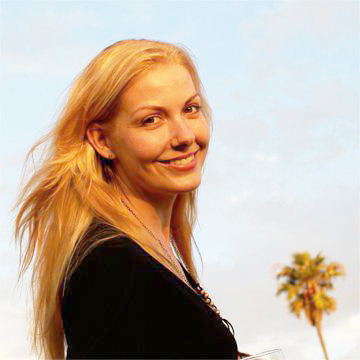 Born: Duesseldorf, Germany
Resides: Los Angeles, CA
Education
1997     Art classes in Experimental Painting at Community College
2003    University of Applied Science Hamburg, Germany, Bachelor in Architecture
Group Shows
1998    "Experimentelle Malerei/ Experimental Painting" Bökelnburghalle in Burg, Germany
2008    "Annual Open House" Hangar Gallery, Santa Monica, CA,
2009    "Context and Construct" Lawrence Asher Gallery, Los Angeles, CA
2011     "Coming Together" Papillion Gallery, Los Angeles, CA
2011     "In the Flow" Fremont Gallery, Pasadena, CA
2013     "Out There" LAAA / Gallery 825, West Hollywood, CA
2013     "MAMA Fundraiser" Garboushian Gallery, Beverly Hills, CA
TV / Film / Music/ Print
2009     Keyshawn Johnson:Tackling Design Season 1
2009     Album Cover, "Crashing", Letters with Numbers
2013     Interview, FYGRC Magazine
"Schoening draws on her architectural life to build canvasses that challenge construct and bargain with the horizon." – 2009, Lawrence Asher Gallery 2009